Meet Donna
"Your ADHD friendly Family Coach"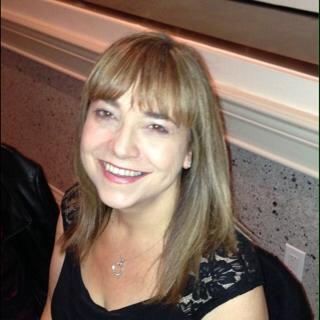 Donna Hunter ECE, ACC  is a certified professional family coach with a specialization in parenting children with challenges, parent educator, speaker, and a voice for parents of children with complex needs.  She holds an Honours Diploma in Early Childhood Education with over 25 collective years' experience educating and helping children. She obtained her Coach Certification through ADD Coach Academy (ADDCA) specializing in ADHD.  Donna has 3 amazing children 2 of which have been diagnosed with ADHD/anxiety and one gifted.  She is a positive parenting group facilitator supporting families through the ADHD Parent Power Support Group in Burlington (Aldershot) at Reach out Centre for children (ROCK) and she supports families in her private Family Coaching/Consulting practice.  As a Family Coach she works with Adults, Teens, Tweens and children.
Who Am I…
Before you head into reading all the details about what qualifies me to be a professional ADHD Coach I would like to share with you why I became one.
I have 3 amazing children.  My eldest son was diagnosed at the age of 12 (he is a young adult now) with ADD and anxiety…first I had to accept that his life was going to be different then I had planned for him.  Before long I came to realize that it would be in my best interest to learn some new parenting skills so I could successfully parent my child if I wanted him to have a thriving happy life!  (as well as bring peace and harmony to our home)
I also went looking for support.   I joined a parent support group and soon after I became the support group leader this led me into coaching.  After finding Coaching for the first time since I learned my son had ADHD I found real hope.  I dove right into the training and hired my own coach … along the way I was changing becoming a better parent and a stronger person!
We had many difficult struggles along the way (some heart breaking).  We also had many Successes and Wins!  What is most amazing along this journey I discovered something very powerful.  My son's abilities are not dictated to by a label that he did not agree to or ask for. I say label jars not people!  My son is an amazing person with many strengths.  I dropped the label and began to view my son as an individual with endless possibilities available to him.  Guess what??!  He began to succeed in ways I never thought possible before!  Today he is thriving, doing a Bachelor Degree at University and creating a life that brings him success everyday!
I use a positive parenting approach with my children and achieve the home life I want.  I create daily a calm, supportive loving environment for us all to thrive in and you can too! You and your children are amazing with many great strengths and endless possibilities available to you.
I coach because I want to help families living with ADHD find the success I did!   I work with Adults, Young Adults, Teens, Tweens and Children.
Working with me you will discover empowering ways to approach any and all challenges.   The results will be a calmly managed daily life, connected relationships and a joyful home for you and your family to thrive in!
ADHD Coach
I am a certified ADHD Coach Graduate from the ICF(International Coaches Federation) Accredited Coach Training Program ADD Coach Academy(ADDCA) and hold an Honours Diploma in Early Childhood Education from Sheridan College with over 25 years' of experience working with Children.
I have received ACC designated credential from ICF.  Feel free to ask me what this means.
I created ADHD Parent Power Coaching & Consulting to help families living with ADHD.  I work with anyone living with ADHD and I specialize in "Parenting for Children with ADhD." I help people have a better understanding of ADhD,  provide consistent support and guidance as they discover the structures, systems and strategies that work best  to set their children and themselves up for success. This includes success Academically, Professionally Personally and Socially!.
I coach and consult, Parents, individual Adults, Young Adults, Teens, Tweens, and Children
Coaching Philosophy
It is my belief that my clients are all naturally creative, resourceful, and whole.  I believe you are the best expert on you and your family! With a skilled coach's guidance you are able to find all the solutions to the challenges you are facing and create the life you envision!
My Mission Statement
"To be a positive support to families living with ADHD by helping them create the thriving life they desire and deserve."
My Vision
"My vision is a world where you are honored and celebrated for your differences"
In the Community
I created and have led the ADHD Parent Power Support Group in Burlington, Ontario Canada since 2010 to present.
I offer empowering parenting group sessions and workshops
I have done talks and workshops to local schools and community groups about ADHD, Executive Functioning and positive parenting approaches.
I have volunteered time to the Family Advisory Committee for the Family Engagement Initiative that Reach out Center for kids (ROCK) and Student Support Leadership Initiative (SSLI) together with Parents for Children's Mental Health (PCMH) began.
Annually I have a community display table at the Halton Parent Involvement Committee (PIC) Conference in Oakville, ON. This conference has been running since 2007.
I volunteer time to the Attention Deficit Disorder Association.  This is the worlds largest organization dedicated exclusively to helping adults with ADHD live better lives.
I am a Leader of ADDA's Virtual Peer Support Group for College Students with ADD/ADHD
I am a board member of the ACO ADHD Coaches Association 
*I am always looking for ways to make a positive difference in the lives of people living with ADHD, if you have any initiatives, community groups etc that you are involved with and would like more information about ADHD and/or how to live a success life with it then please do email me.  I will be happy to come out and do a talk on any topic to empower people living with ADhD.
Professional Commitment
I am committed to keeping my skills and ADHD knowledge up to date with ongoing training including webinars, teleclasses, workshops and programs.  I regularly attend local and international ADHD Conferences and I stay informed about the latest research by collaborating regularly with experts in the continuously progressing ADHD field.
I am a Professional Member of:
International Coaches Federation (ICF)
ADHD Coaches Organization (ACO) (board member)
Attention Deficit Disorder Association (ADDA)
Learning Disabilities Association Halton (LDAH)
Centre for ADHD Awareness, Canada (CADDAC)
Parents for Children's Mental Health (PMCH)
Totally ADD
I adhere to the ethical standards and professional guidelines outlined by the International Coach Federation (ICF).